Page 5 of 5 •
1, 2, 3, 4, 5
((COLO ITS BETTER THAN NOTHING NOW JUST DONT! MY PHONE IS FLIPPING DUMB AND MAKES LIFE STRESSFUL. I DONT KNOW WHO WHAT OR ANYTHING! And dont forget addressed and mentioned Michelle))
(It shows who you were speaking to and who was mentioned, you can put your own spin on it. Like Who you talking to and Who did you talk about)
_________________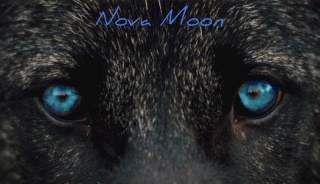 Avatar by Cola
Top Logo by me
Eye minap by the amazing Ross

Nova Moon

Warrior





Posts

: 107


Lunas

: 76


Join date

: 2014-07-08



(Aw! okay! Makes more sense! Thanks! <3 )

Michelle




Posts

: 5


Lunas

: 0


Join date

: 2014-08-12


Age

: 19


Location

: On...The...Moon



Artemis~

The wind blew through his fluffy pelt and he welcomed it. The cold rush reminded him of home, not that there was much to remember. Somewhere along his travels they had been lost along the way, he was unsure if he had the capability to get them back, or if they were gone forever. The warming temperature was going to be a hard adaption, but he didn't see why he couldn't make it work. After all, the reasoning behind traveling so far from home was to get away from his mistakes and life. He wanted to re start and live somewhere that no where knew him for what he had done. But instead, for who he had become and the wolf he was becoming.

"Excuse me..?"

The angelic voice reached his ears, he stopped. Artemis had thought he had been alone. He had hoped he was alone, he wasn't ready for a confrontation. No, he needed alone tome with himself and his big head of his, to think things out and sort out where he was going in his life. Was it possible that he has wandered onto another's territory without realization? His ears flattened against his ears with embarrassment, had he truly been that careless? Scolding himself silently, he chose to introduce himself to the others. Perhaps they were welcoming, they had no reason to be..not yet anymore. Could this be the new start he had been looking for? Rising his head, he puffed out his chest confidently before strolling forward towards the voice.

A light sway of his tail brushed against the bark of the tree's. An eerie, yet beautiful pelt stood beneath the glistening rays of the sunlight. His pace slowed as he inched forward. "Hello?" he voiced out his tone welcoming and soft. Artemis did his best to peer over the female to get a better look at her face, but with little luck he simple stood behind her, waiting for her to notice his presence.

Wolves mentioned/addressed:Michelle 

Notes:First time roleplaying a male so it's a bit rough.
Michelle's head snapped to face the brute that stood behind her. "I'm sorry... for intruding on pack lands... but I seemed to have missed the border." She nodded to the brute behind her and then looked around once more before speaking. "Are you the alpha of this pack?" Her voice was soft and gentle but clearly unsure of her last question. She had forgotten to give her name but she shrugged it off as she figured the brute could say first. She shifted so she was fully facing the brute that over-towered her. She shifted from paw to paw uneasily. The last time she had been with another wolf was with her adopted-daughter Kiss. Not to mention she refused to tell others her power as she felt that she would be forced to make another forget everything. She could do it... yes. But did she like doing it? No. Never could she do it to another on purpose. Though she didn't have complete control over her powers she knew she could send others into a flashback by accident. She didn't wish these flashbacks upon anyone but sometimes she would do something and trigger her powers into making others get lost in thought. Or they would have horrible memories take over their minds. Though it was good use when fighting, she only used it when she had too.

Mentioned: Artemis
Addressed: Artemis
Notes: It's very well written for a first time as a male! I Love It!!

Michelle




Posts

: 5


Lunas

: 0


Join date

: 2014-08-12


Age

: 19


Location

: On...The...Moon



Sally smiled as Kimbra said what the pups' names were.  "They're beautiful, perfect names" She said with a happy grin. Even though she was still disappointed in herself for not being there to help if anything bad happened, at least everything had gone well and now they had these new adorable pups to enjoy. She returned the friendly smile that Nova shot in her direction when he saw her. Maybe it would not be so bad living with these wolves after all, they all seemed friendly anyway. However she then spun around as another wolf, a black and green wolf, approached the pups with a weird grin, one she did not like much. Listening to its words, Sally glared at it before answering simply "It's a good thing you won't be then!" She snapped as Kimbra then questioned who he was. Then a female wolf came and spoke to Kimbra And Sally watched uneasily, she did not like this wolf much either. Maybe she had been wrong about what she had just thought about all the wolves being friendly...she sighed. Then Sally did something she hardly ever did and it was a growl. She glared at the grey pelted female, white fur bristling "How dare you say something like that to your alpha! She snarled, extremely angry as she was someone who cared about loyalty and respect a lot. She moved to stand by Kimbra, showing her support and glared at the two other wolves angrily.

Addressed: Kimbra, Lithium, Toxic Ashes, Nova(smile)
Mentioned: Pups, Others
Notes: Sorry for taking so long to reply! D: I hope I didn't miss anything!

Sally

Healer





Posts

: 51


Lunas

: 11


Join date

: 2014-07-14


Location

: BEHIND YOU!!!



Sally snapped back at the black and green wolf.

"It's a good thing you won't be then!" she snapped. Then looked at the grey wolf, stood next to Kimbra and growled. Kimbra was surprised to hear this as she never saw Sally as a wolf who growls.

"How dare you say something like that to your alpha!" she growled. Kimbra was proud of Sally. She was proud that Sally was able to speak up. She didn't say anything. Just watched.

Addressed: Sally
Mentioned: Sally, Lithium, Toxic Ashes
Page 5 of 5 •
1, 2, 3, 4, 5
Similar topics
---
Permissions in this forum:
You
cannot
reply to topics in this forum