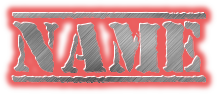 Spike




Spikey, spi, though the only person who is allowed to call him that is Lithium.




3 and a half years old.




Male.




White african lion.






Spike is the opposite of Lithium. He is nice, she is mean. Although they have opposite personalities, Spike and Lithium are best friends ever since the day they have met. Spike always find positive comments to say about others or will be a little shy timid lion, but if you dare touch Lithium, you will die. Spike would do anything to deffend his special friend.





Companion





Mom: Lea
Dad: Leo






Sister:Layki
Brother:Caleb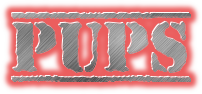 Never





Mateless.





None





Lithium





None for now.






Spike is large and well built lion. He has a beuatiful white pelt color and a few shades of grey. He has large fangs, which is quite useful actually. Around his face, he has beautiful white long hair. Spike has a few scars. He has a large on on his back, two on his muzzle and one on a paw. These scars where made by a human who tortured him. Spike also had a turquise eye and a lime green.






Spike was born in a zoo, where his mother and father had lived there for many years. He was the last being born. His brother, Caleb was first followed by Layki his sister than came him, Spike. His parents had randomly given him this name as they didn`t expect three cubs, but only two.

Life ina zoo wasn`t so pleasant. Some mornings Spike would wake up and see one of his siblings dissapear or even his parents. He had tried discovering where they have gone, but he never did.

Almost each day, humans would come making noise bothering them. Spike didn`t know how to feel about this, but that sometimes got him so angry that he could help but trying to bit them when they touched the cage.

Though there was a consequence to it. Each time he acted stupid infront of the visiters, two guys who were working at the zoo would actually have a nice time tortuing him, by slapping him with their seat belt.

Soon Spike had enough. He had to get out and we would. As a worker opened his cage to hand food, Spike immediately ran out of the cage running out of the zoo and in the wild. At first he was being chased off, but than they gave up which was what he had wanted.

Spike ran until he felt safe and while walking alone, that`s when he met, Lithium. They both were lost and needed a good friend.





None


_________________
Made by Eirik
https://i.servimg.com/u/f39/18/95/01/93/cola_s10.jpg

Colossith

Beta





Posts

: 168


Lunas

: 192


Join date

: 2014-07-08


Age

: 19




Bolt

Alpha





Posts

: 233


Lunas

: 139


Join date

: 2014-07-08


Age

: 23


Location

: In the land of the insane. Care to join me?



Similar topics
---
Permissions in this forum:
You
cannot
reply to topics in this forum