(Posting this here until it's finished)

Name: Artemis

Nickname: None yet

Gender: Male

Rank: Guardian

Power: absorbs and sometimes also removes the memories, physical strength, and superpowers of anyone he touches 

Description:

Pelt- 

Eye color- Artemis has a strange eye color. The primary color is blue, much like his sisters. But where her's shifts to green, his mixes with silver. Creating his eyes to look like a stormy blue color.

Scar's- undetermined

Breed-Tundra Wolf

Personality:
*Lonely
*Quiet
*Intelligent 
*Cocky (when it comes to skills & looks)
*Secretive 
*Demanding
*Problem Solver
*Fierce & Strong
*Caring
*Kind
*Big softy
*Sensitive-ish
*Cautious
*Fearless
*Cold 
*Self conscious (powers)
*Charming

History:

Weakness: The only big weakness he has is his ability. It's been a burden he has carried his whole life and will continue to do so until the day he does.

Strengths: Like most, his ability also is labeled as a strength. He has mastered his power and although he tends to keep it hidden and under look and key, he does know how to unleash it. The ability to fight and protect himself has also come in handy as he has lived much of his life alone. Lastly, his intelligence. Artemis is very smart, maybe even the smartest wolf you will ever meet.

Family: Lily- Sister (unknown), the rest remain a mystery

Friends: None 
Enemy's: Depends who you ask
Crush: Never again
Mate: Not in his lifetime
Pups: Nada

How they got there power: 

Notes: The power may a bit confusing but if you've seen xmen it's rogue's power.



 

Oh the power to take other powers away and use them as your own for a limited time. I need to find the name for that one....
_________________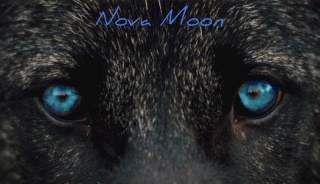 Avatar by Cola
Top Logo by me
Eye minap by the amazing Ross

Nova Moon

Warrior





Posts

: 107


Lunas

: 76


Join date

: 2014-07-08



Similar topics
---
Permissions in this forum:
You
cannot
reply to topics in this forum