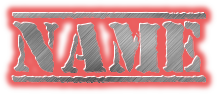 Kahlyum




Kah, Yum, Kahly




3 and a half years old.




female.




brown wolf.






Kahlyum is totally reverse from nice. She won`t hesitate to tell you what she thinks about you and it ain`t a pleasure to talk to her. She is a cold hearted wolf who never has something pleasant to say. She has never known love nor will she ever. Never will you see her smile or laugh either.





Scout





Mom:Klari
Dad: Kagey





Mom:Klari
Dad: Kagey
Sister:Calik
Brother:Koda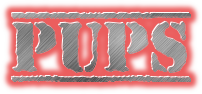 Never





Mateless.





None





No one haha.





All.





Khalyum is a brown wolf. Her natural fur color is a light brown, but she has dark brown spots all over her body. She has beautiful gorgeoys red eyes to represent she`s a dark wolf. Khalyum has a chaine/ necklace around her neck. She also has three earrings on one ear and two on the other. She is a large female, well built. She also has a large scar on her side. and she`s missing a little piece of ear.

(Will buy the equipment)







On a cold morning, as the sun was raising, Kah was born, but she wasn`t the only one. Two other pups were also born a few minutes later. Kah was the first born, followed by her brother Koda and then her sister, Calik. Kah didn`t look like either her mom or dad somehow, but she did have her dad`s personality. While Koda and Calik were just the portray of their mother and they also had her personality. Koda and Calik often made Kah felt rejected since she wasn`t looking the same as them.


As a young pup, Kah had no friends, except maybe her dad. While all the other pups had fun playing games, Kah would spend time with her dad. Her dad would teach her how to fight, which highly impressed her. He would always tell her that one day she would become  a great warrior just like him, which made her smile every single time.

On a hot afternoon, Kah was walking threw the woods happily, but she was all alone. Or maybe not.  As she made her way to the small river, that was not so far away from the cave, a big brown bear appeared behind her. As the bear let out a loud growl, Kah turned around, as fear appeared in her eyes. Terrified, the white female with brown spots stayed there, staring at the bear. The huge bear scratched Kah`s left back paw. The young female let out a loud whine, and that`s when her father appeared. Her father attacked the big bear from behind by bitting it`s back, not letting go. The bear let out a louder growl than the first one and tried to take the wolf off, but it was hard. As the bear tried, it accidently fell into the river, but with Kah`s father too. Kah took a few small steps near the river waiting to see her father appear back on the surface of the water, but nothing. A sad look on Kah`s face appeared. This just wasn`t right she thought. She waited a while sitting on a rock, hoping to see her dad on the surface of the water, but nothing.

After a while she gave up and walked, head down back to the cave. As Kah made her way to the cave, her mother gave her a worried look, while Koda and Calik were just standing waiting for some explanations. Kah raised her head and told what happened. As she saw her mother, with tears rolling down her cheeks, Kah felt bad. She knew this was her fault..and that she was responsible for her father`s death. A sad and dissapointment look crossed her face. Calik and Koda gave her that  one look. The death glare. Kah knew exactly that her siblings wouldn`t forgave her.

As minutes passed by, and days passed by..Kah trained herself to fight more. She had stopped communicating with her familly members, since they all seem to hate her after what she has done.

Soon Kah became agressive. Her mother was worried for some reasons. She knew Kah wasn`t the same, and she never will without her dad at her side. Kah was starting to represent a real danger towards the pack, that there was no choice left, but to ban her.  Kah was only 2 and a half years when she left the lands.





Telekinese


_________________
Made by Eirik
https://i.servimg.com/u/f39/18/95/01/93/cola_s10.jpg

Colossith

Beta





Posts

: 168


Lunas

: 192


Join date

: 2014-07-08


Age

: 19



_________________
Made by Eirik
https://i.servimg.com/u/f39/18/95/01/93/cola_s10.jpg

Colossith

Beta





Posts

: 168


Lunas

: 192


Join date

: 2014-07-08


Age

: 19



ACCEPTED!

Just don't forget to buy the accessories.
_________________

Bolt

Alpha





Posts

: 233


Lunas

: 139


Join date

: 2014-07-08


Age

: 23


Location

: In the land of the insane. Care to join me?



I've mentioned I will 030
_________________
Made by Eirik
https://i.servimg.com/u/f39/18/95/01/93/cola_s10.jpg

Colossith

Beta





Posts

: 168


Lunas

: 192


Join date

: 2014-07-08


Age

: 19



---
Permissions in this forum:
You
cannot
reply to topics in this forum